Sundown Extension

Inverted display mode for less eye strain in dark or dim lighting.
Switch to night mode and the display is much easier on your eyes!
This is a free add-on for Chrome Browser where the primary target is toggling day and night mode on web pages easily and quickly. Also, set a background from our selective Abstract images gallery powered by Unsplash in your Chrome Browser default New tab. We are actually changing your Chrome browser default new tab page.
Download the extension and then open a new tab and browser any site directly from the Sundown Extension.
By clicking "Continue", I accept and agree to installing the Sundown Extension and setting Chrome™ New Tab to that provided by the service and the Privacy and Terms of Use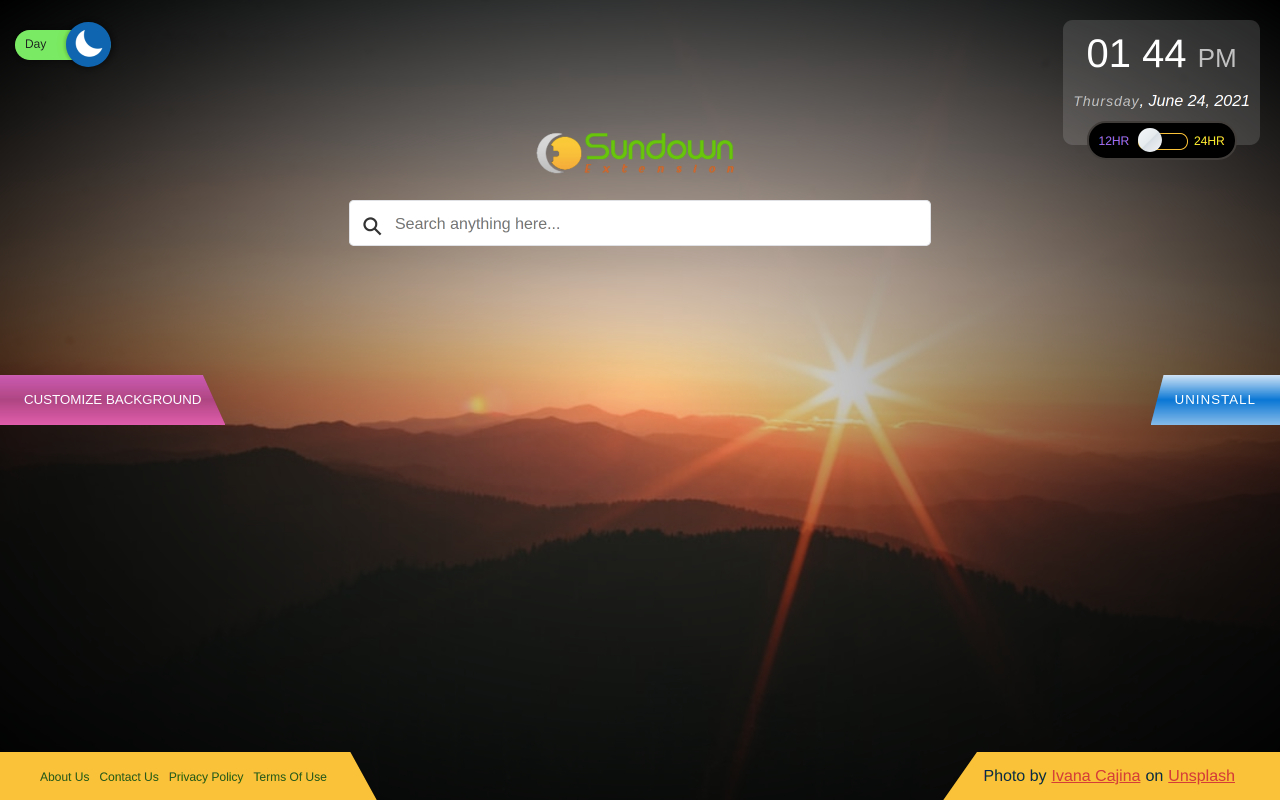 Also as an added feature
Features:
Set cool background picture
Current date and digital clock
Search your desired information, images, video, and more through Bing search